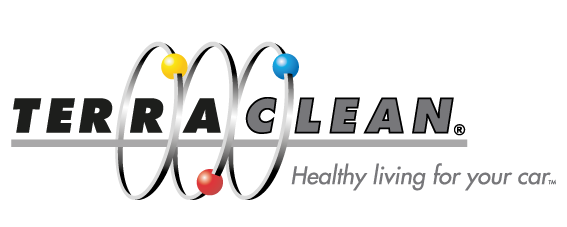 Your Local Terraclean Service Centre – Cambridge
Healthy living for your car
Engine Carbon Cleaning, DPF Cleaning & Injector Cleaning
TerraClean is a patented system which cleans the complete vehicle's fuel system.
By removing engine carbon buildup, Terraclean can improve engine performance, reduce emissions, and reduce fuel and other costs by increasing engine component lifespan.
Station Road Garage are approved Terraclean professionals who understand and implement engine diagnostics to identify and resolve carbon-related problems. The TerraClean range of tools and equipment enables SRG to clean injectors, combustion chambers, EGR Valves, Diesel Particulate Filters (DPFs) as well as sensors to help achieve optimum engine efficiency.
Frequently Asked Questions
DoesTerraclean work with older high mileage cars?
Yes. Terraclean performs the best when used with higher mileage cars, showing the optimum performance benefits.
Does Terraclean work with Diesel engines too?
Yes. Terraclean works equally as well with diesel engines
How much does Terraclean cost?
Prices From £110.00 Up to 2.0ltr and £130.00 Above 2.0ltr Petrol & Diesel
I drive a hybrid. Does it need a Terraclean?
Yes. Hybrid technology and vehicles which use Stop-Go systems to save fuel are inherently prone to carbon build up and will generally develop more carbon deposits than other vehicles with similar mileage.
When will my car needs its first Terraclean service?
As a general rule, we say a car is due a TerraClean after about 15,000 miles. But if most mileage is done about town the service may be better done at a lower mileage, if most mileage is done at motorway speeds then less carbon will have built up and the service will be due at a slightly higher mileage.
How Does A TerraClean Induction Clean Work?
The TerraClean Pressurised Induction Tool provides an effective induction service on direct or conventional fuel injected engines.
After filling the tool's cylinder with a specially-created TerraClean Intake Valve and Deposit Cleaner, it is pressurised.
The equipment's S-Tool attachment is placed directly inside the intake and a fine spray of cleaner is introduced into the system.
The intake valve deposit cleaner is sprayed onto the valves, ensuring that they are cleaned of the hard carbon deposits that affect combustion.
Alternatively, using a vacuum line attachment, the tool can be connected through a vacuum line, allowing for a faster introduction of the chemical into the air intake.
This is an increasingly popular additional service for many owners of petrol-engined vehicles who want to clean an otherwise inaccessible area of the fuel system.